Beginner's Guide to Workflow Management
As a business owner, you are always looking for ways to improve efficiency and get more done in less time. Workflow management is one way to achieve this. By streamlining your processes and automating tasks, you can free up time and resources to focus on other areas of your business.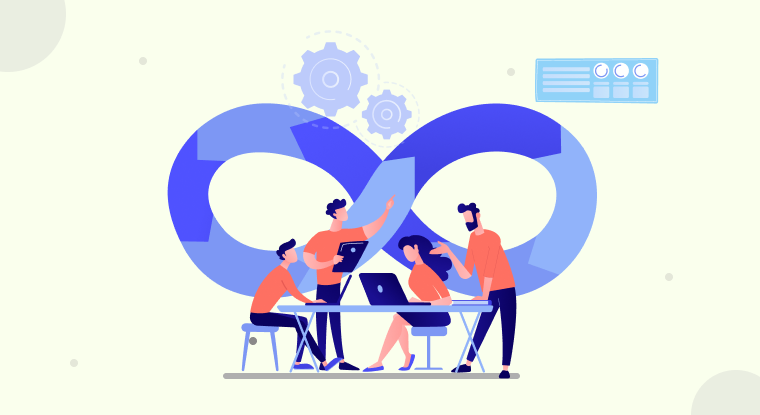 Introduction to Workflow Management
There are a number of ways to approach workflow management. One option is to use a software solution that can help you automate tasks and track progress. Another option is to hire a consultant to help you review your current processes and make recommendations for improvement.
No matter which approach you take, there are a few key things to keep in mind. First, start by identifying your goals. What do you want to achieve by implementing a workflow management system? Once you know your goals, you can start to identify the bottlenecks in your current process. Next, take a look at the tools you have available. There are a number of software solutions on the market that can help with workflow management. Do some research to find the one that best fits your needs.
Finally, be sure to involve your team in the process. Workflow management will only be successful if everyone is on board with the changes. Hold meetings to discuss the new system and make sure everyone understands their role in making it successful. By taking the time to implement a workflow management system, you can improve efficiency and get more done. The key is to start with a goal in mind and then involve your team in the process. With the right tools and approach, you can take your business to the next level.
Purpose of Workflow Management
Workflow management is the process of defining, monitoring and controlling the flow of work within an organization. It is used to optimize the efficiency of an organization's workflow and ensure that all employees are working towards the same goal. By streamlining the workflow, organizations can improve communication and collaboration, reduce errors and improve the overall quality of their work.
Workflow Management Software
Workflow management software is a tool that helps organizations manage and automate their business processes. It allows businesses to define and track the steps involved in a process, as well as to monitor and optimize the workflow. By automating the process, businesses can improve efficiency and reduce errors.
One such workflow management software is NinjaOnboarding. With highly tailored popups and data-driven user insights, you can increase user engagement, retention, and lead onboarding.
With NinjaOnboarding you can:
Create unique, captivating popups for onboarding that are individualized.
The learning flows were created with users' comfort and confidence in mind.
Increases user experience, lowers support expenses, and boosts client retention for interactive onboarding, integrating NinjaChat, BotUp, and Schedule.cc.
A novel new approach to customer onboarding that makes the procedure quick and easy.
Features of Workflow Management Software
Some of the key features of workflow management software include: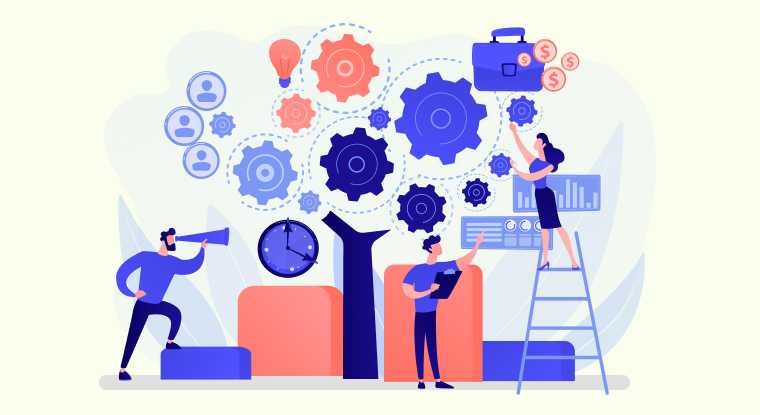 Automation of Tasks and Processes
With the ever-growing complexity of business processes and the increased demand for efficiency, it is no surprise that automation has become an integral part of many organizations. Automation of tasks and processes can save time and money while reducing errors and improving quality. When done correctly, automation can be a powerful tool to help organizations achieve their goals.
Tracking and Monitoring of Progress
Progress tracking is the process of monitoring the advancement of a project or goal. This can be done by setting milestones and regularly checking in on the team's progress. Tracking progress can help to identify issues early on and ensure that the project stays on track.
Easy Sharing of Information and Files
Nowadays, the easy sharing of information and files is a very important thing. With the help of the internet, people can easily share information and files with others. There are many ways to share files, such as email, social networking sites, and file sharing websites.
Real-time Updates and Alerts
When it comes to getting the most up-to-date information, there is no substitute for real-time updates and alerts. By definition, real-time updates and alerts are provided as soon as new information is available, without any delay. With the advent of the Internet and social media, anyone with an Internet connection can now receive real-time updates and alerts on a wide variety of topics. The bottom line is that real-time updates and alerts can be a valuable resource for keeping up with the latest information on the topics that you care about.
Secure and Centralized Storage
Secure and centralized storage is a type of data storage where data is stored in a central location and is protected by security measures. This type of storage is often used by organizations to store sensitive data.
Easy to Use Drag and Drop Interface
The drag and drop interface is very easy to use. You just need to select the element you want to move and then drag it to the desired location. The whole process is very simple and straightforward.
Ability to Create and Manage an Unlimited Number of Workflow Processes
The workflow feature allows you to create, edit, and delete an unlimited number of workflow processes. You can also add and remove fields, and create and delete custom objects and fields to support your workflow processes.
Ability to Assign Tasks to Specific Users and Groups
The ability to assign tasks to specific users and groups is a great way to keep everyone on track and accountable. This feature allows you to assign a task to an individual or a group, and then track the progress of that task. This is especially useful for larger projects with multiple people involved.
Benefits of Workflow Management
There are many benefits of workflow management, but some of the most important ones are as follows: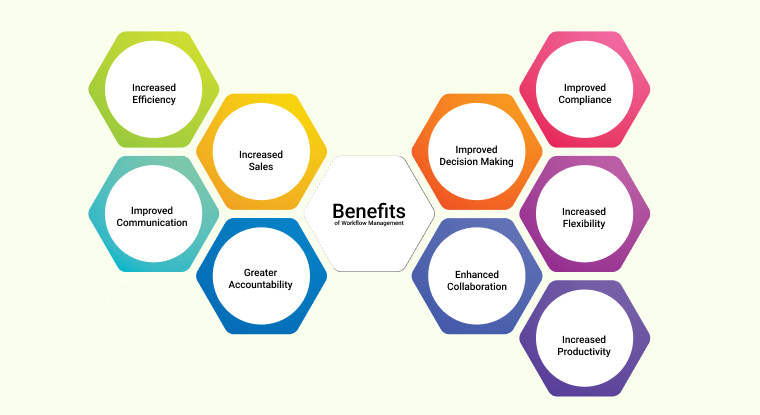 Increased Efficiency
When all tasks in an organization are managed through a central workflow management system, it becomes easier for everyone to see what needs to be done and when. This can lead to increased efficiency as employees are no longer wasting time on tasks that are not a priority.
Improved Communication
Another benefit of workflow management is improved communication. With all tasks and deadlines in one place, it is easier for employees to keep track of what needs to be done and when. This can help to avoid misunderstandings and miscommunication.
Enhanced Collaboration
Workflow management can also enhance collaboration among employees. When everyone can see what tasks need to be completed, it is easier to delegate and coordinate efforts. This can lead to better results and a more cohesive work environment.
Greater Accountability
When all tasks are managed through a workflow management system, it becomes easier to hold employees accountable for their work. This can be beneficial in ensuring that tasks are completed on time and to the required standards.
Increased Sales
By automating and streamlining processes, workflow management can help organizations to increase sales by providing faster and more efficient service.
Improved Decision Making
Workflow management can help organizations to improve decision making by providing accurate and up-to-date information.
Improved Compliance
Workflow management can help organizations to improve compliance by ensuring that processes are followed correctly and consistently.
Increased Flexibility
Workflow management can help organizations to increase flexibility by providing the ability to customize processes and workflows.
Increased Productivity
Overall, the implementation of workflow management can lead to increased productivity within an organization. When tasks are better organized and communicated, employees are able to work more efficiently and effectively. This can have a positive impact on the bottom line.
In Conclusion
Workflow management is critical to the success of any organization. By automating and managing workflows, organizations can improve efficiency and optimize resources. Additionally, workflow management can help to improve communication and collaboration among employees. And shifting to workflow management software can make your team do more with few tasks.
To get your hands on the affordable and easy-to-use workflow management software, visit 500apps today to know more about NinjaOnbording.
Everything You Need to Know About Onboarding Process
#1
Employee Onboarding System
#7
All-in-One Support Suite
#8
Customer Onboarding Tool
#9
Unbelievable pricing - the lowest you will ever find
#10
Everything your business needs - 50 apps, 24/5 support and 99.95% uptime
Join the SaaS Revolution
All-in-One Suite of 50 apps

Unbelievable pricing - $14.99/user

24/5 Chat, Phone and Email Support